👋 Hey there,
Quick reminder: We'll be joining Jirav's Annual Planning webinar on Thursday, September 21st at 2PM EST.
We'll be sharing our best practices that helped us save time, create accurate plans, and achieve promotions. The best part is it's 100% free.
See you there. 👊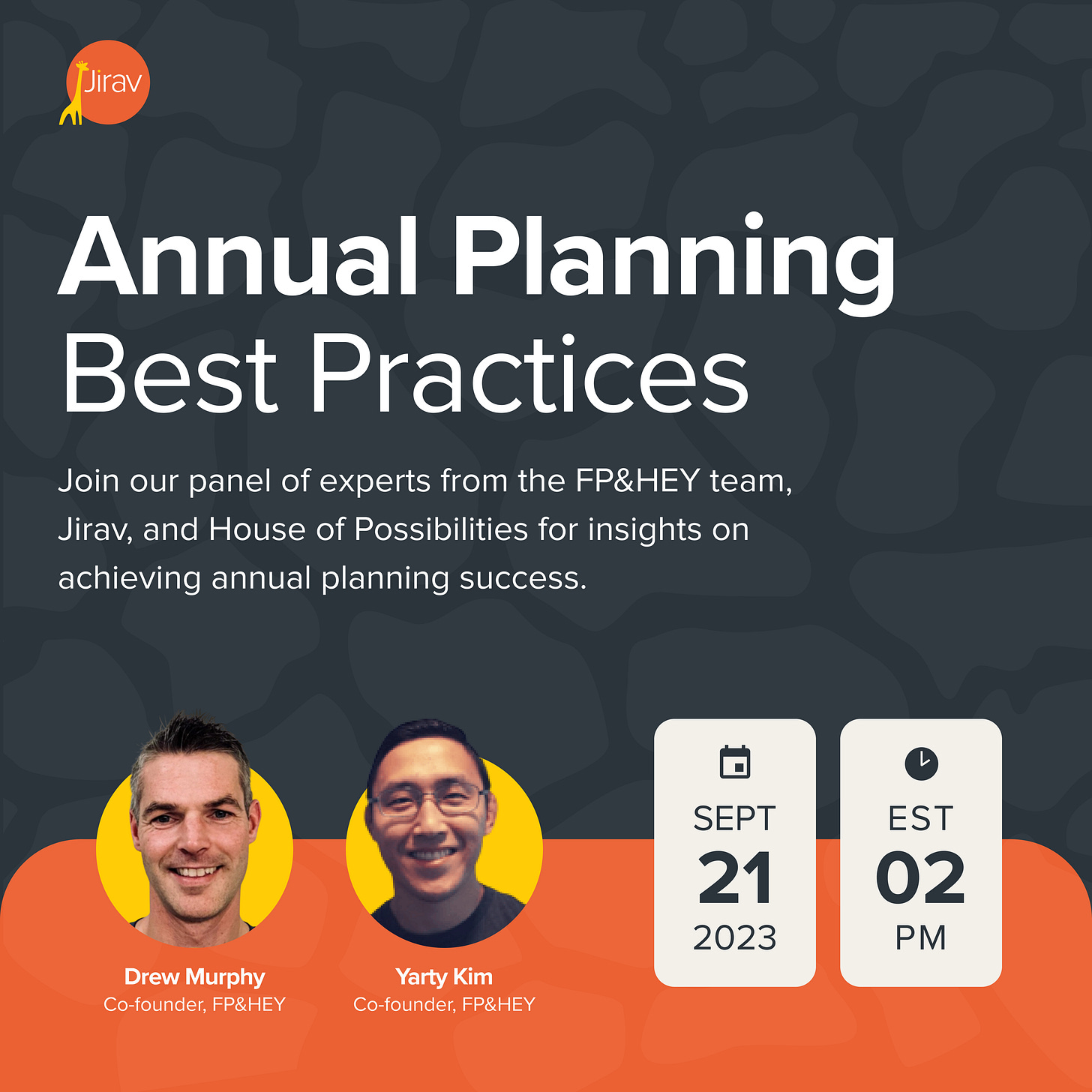 Diving back in.
Do you ever feel like your career has stalled?
We have, and so have our colleagues and team members.
Know what career hack helped us relaunch?
FP&A job rotation. 🚀
This post covers how to add rocket fuel to your career by rotating FP&A jobs.
We'll cover the following:
What is job rotation
Why FP&A is great for job rotation
What are the benefits of FP&A job rotation
How to rotate FP&A jobs
FP&A job rotation in practice: Tesla's CFO Zach Kirkhorn
Rotating FP&A jobs builds skills, develops relationships, and helps you figure out what you like to work on.
All of this can help you reignite your FP&A career.
Let's read on and hit launch.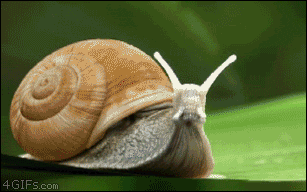 What is job rotation
Have you ever played a sport?
There are many to choose from.
And when you try them out you're rotating from one to another.
You can even try different positions within a specific sport.
Take soccer for example (aka football in any country outside of the US).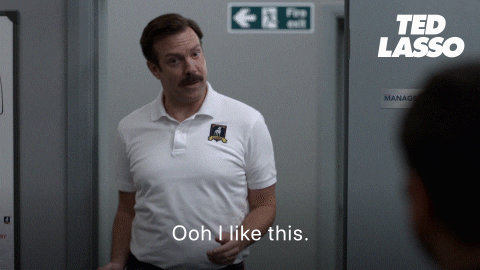 You can play 3 basic positions:
After playing soccer and all of its positions, you'll realize something.
You either love soccer and a specific position, OR you hate it and never want to play again.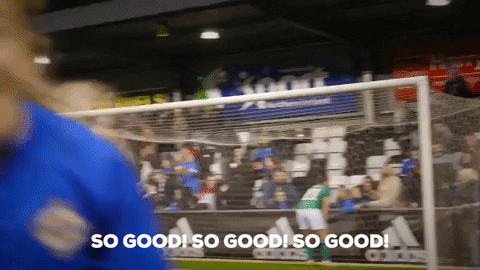 Ultimately though, the point is to get information through experience.
From there you decide how to spend your time in the future.
That's what matters.
Keep playing soccer, try a different sport, or find alternative hobbies?
And those questions are exactly what job rotation helps to answer.
By rotating from one role, project, or company to the next.
And guess what profession is perfect for role rotation?
FP&A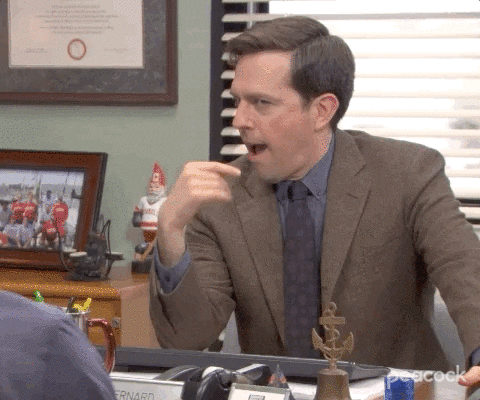 Why FP&A is great for job rotation
In FP&A, you touch all areas of a business.
Data
Systems
Business Partnering
Strategy
Forecasting
Business Intelligence (BI)
This list is not exhaustive.
And that's the benefit of being in FP&A.
You have no shortage of people to work with and subject matters to dive into.
You've got options.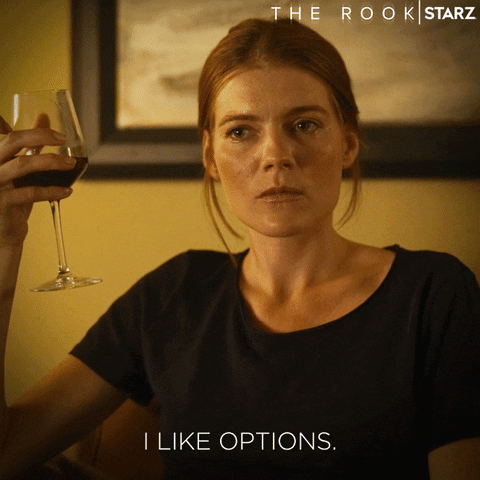 This is also the challenge.
Where do you start and how do you navigate each move?
There is no one correct answer to this question or path to go down.
By diving into FP&A job rotation, you will encounter roles, projects, and people that you DO NOT like.
Remember, that's ok.
Each new role is a way to gather info and help you make a better decision in the future.
And that's how you'll benefit from FP&A job rotation.
What are the benefits of FP&A job rotation
Everyone's ideal job is different.
And it can morph throughout your career as circumstances change.
You may be an Accountant wanting to break into the FP&A profession (read this to learn how).
You may be a profit forecaster looking to become a Marketing Business Partner.
Or you may be just out of school and looking to find a career that offers a variety of options (read this to understand why FP&A is a great career choice).
The point is, it doesn't matter where you're starting from.
You can find your ideal job, and FP&A job rotation can help you achieve that.
An ideal job is typically the intersection of:
✅ What you're good at
✅ What you enjoy
✅ What earns you a living
How do you find this elusive job?
You gotta try things out.
And by trying different FP&A jobs out, you won't just find the job you enjoy the most.
You'll develop skills you can use in all future jobs.
For example:
💪 Learn how systems work in companies by taking a financial systems job
💪 Learn to communicate financial data by taking a business partnering job
💪 Learn to manage your company finances by taking a profit forecasting job
And you won't just learn hard and soft skills.
You'll build a network of coworkers in various functions.
And guess what?
The same learning applies to your coworkers.
You'll learn who and the kinds of personalities you like working with.
Imagine you start working in a role that you love, with people you enjoy working with.
You would work very hard to make yourself and those around you look good.
That's the type of environment that adds rocket fuel to a career. 💪
And you'll also figure out what types of people you DO NOT want to work with.
And that's okay too.
Knowing who to avoid working with in the future is just as important as who you want to work with.
All of that's great, but how do you rotate FP&A jobs?
Where and how to rotate FP&A jobs
To rotate FP&A jobs, you do NOT need to change companies.
The goal of FP&A job rotation is to get a flavor for new types of work.
It can be a new role, an expanded role, a new task, or an additional project.
Here are a couple of ways to approach FP&A job rotation.
Work for a BIG company
Companies with thousands of employees that have been around for decades are known to have role rotation programs.
That means you are forced to change your role every 12-24 months.
All without having to change companies.
Examples from our own experiences include Proctor & Gamble and General Electric.
You could be an Accountant who works at a plant, moves into Corporate, and then jumps to a Business Unit.
You could try your hand at things like Competitive Intelligence, Profit Forecasting, or Investor Relations.
Heck, you don't even need to stick with FP&A.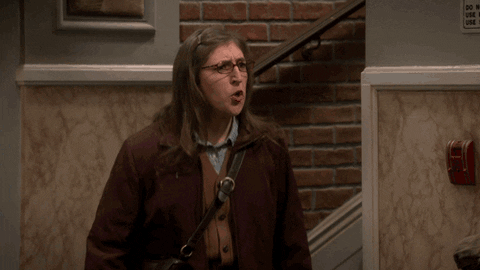 Try starting as an FP&A Analyst and moving to Demand Planning or Marketing.
If you find yourself working for a big company, ask about role rotation.
It will help you get well-rounded experiences without having to jump to a different company.
You may also get a chance to meet a football (American) legend.
Proactively problem-solve at a mid-size company
Mid-size companies (aka companies larger than 100 employees but smaller than the BIG ones) usually have more jack-of-all-trade opportunities.
There's a bit less structure—call it organized chaos.
And in that chaos is exactly where your unique FP&A skills can shine.
For example, you may join a mid-size company and they give you ownership of the ENTIRE company's profit and cash forecasting process.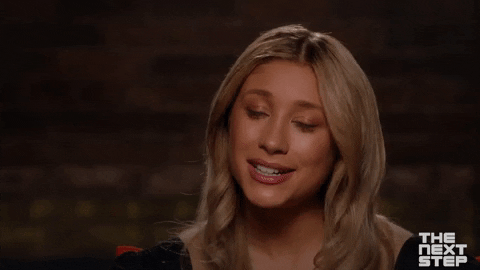 Don't just add up numbers and do variance analysis.
🔥TIP: Variance analysis is an important skill too, read this to learn more.
Use the data and analytical skills you have to perform value-added analysis.
How?
Reach out to EVERY department.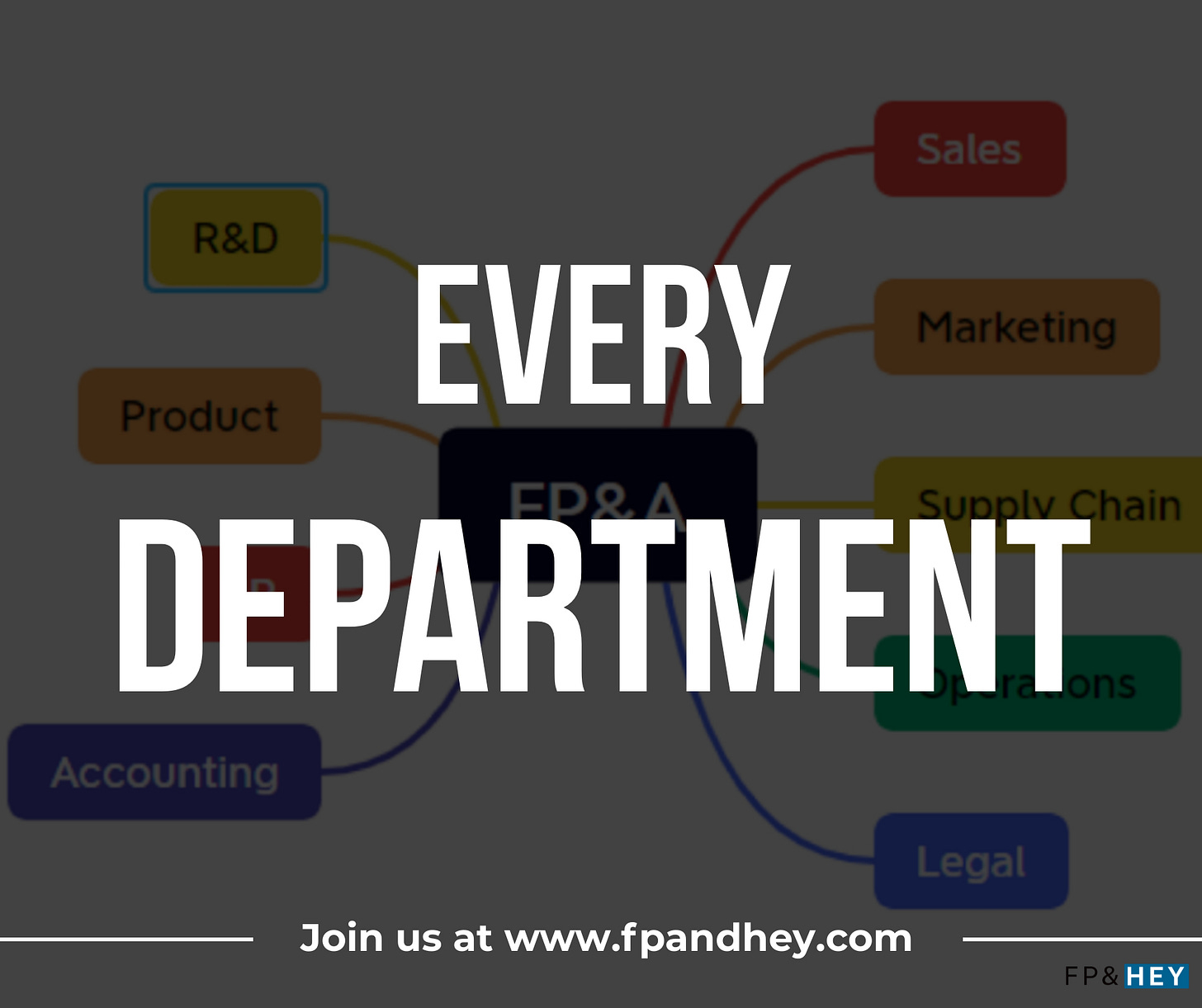 Find problems you can help these departments solve.
By delivering analysis that provides actionable insights.
This helps your departments generate more profit and cash.
AND helps your profit forecast exceed expectations.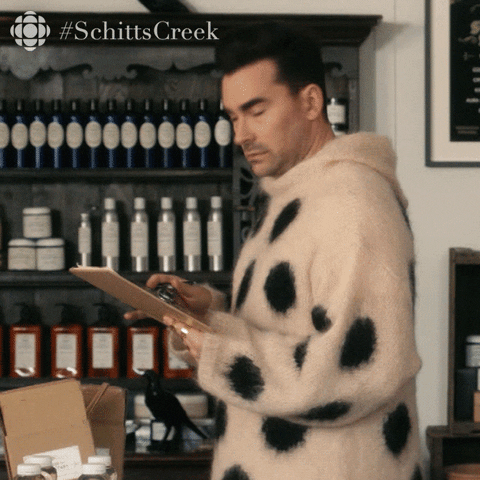 Some analytical tips that can help you business partner with other departments:
🔥 TIP #1: Work with Marketing to drive CLTV
🔥 TIP #2: Help Sales generate upsell revenue using whitespace
🔥 TIP #3: Help HR predict costs by analyzing attrition
You may find yourself in a position where NO ONE will ask you to do any of this.
It's on you to take that initiative.
By doing so, you'll give yourself future career doors to open (or future buttons to press).
Be THE Finance and Accounting person at a small company
A small company (aka 100 employees or less) has A LOT going on with not a lot of people to turn to for support.
The result?
Lots of opportunities to get involved in everything in and outside of your area of expertise.
For example, you may be the only Accountant on staff at a small manufacturing company.
Guess who helps roll out employee healthcare renewals, manages accounts receivable, and pays the bills?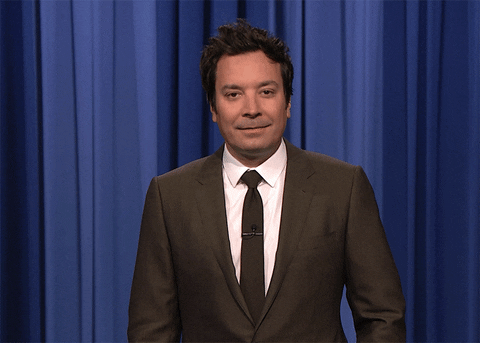 Likely you, the Accountant.
Because you own payroll, financial data, and balance your cash accounts.
You learn a lot when there's no one else to turn to for questions that have financial data attached to them.
This can be an incredibly challenging role.
And incredibly rewarding as you are forced to learn things you may have ZERO clue about going into the experience.
Work in Consulting or for a staffing company
Consulting and staffing shops come in all shapes and sizes.
There are big ones (Aston Carter).
And smaller ones (Cleartelligence).
All of these companies offer opportunities to plug into all sorts of roles, jobs, and projects.
Sometimes all at once.
It can be a lot of work managing all of the relationships and deliverables.
It can also teach you a lot about project management, improve your communication skills, and get you experience in numerous industries.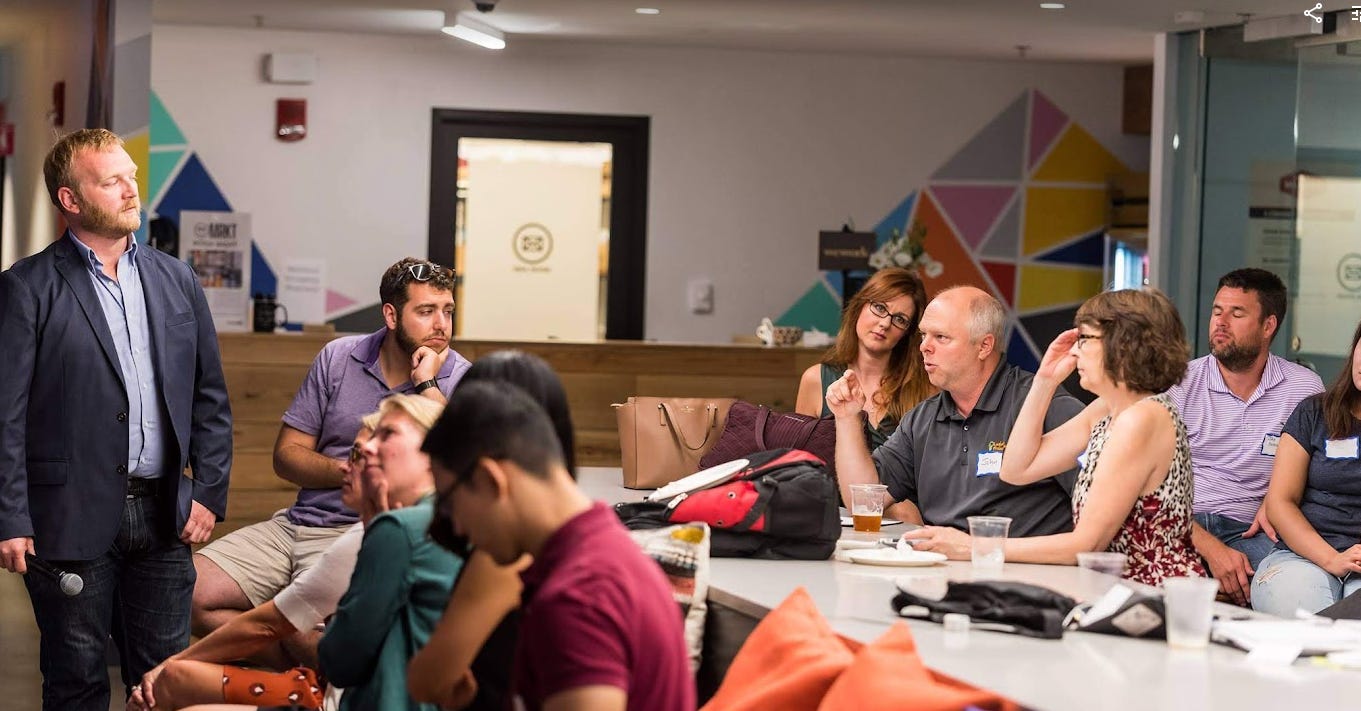 Tesla's 38-year-old CFO used role rotation
Zach Kirkhorn isn't a household name like Elon Musk.
But arguably he is one of the biggest reasons for Tesla's success.
He jumped to multiple companies and disciplines to wind up as Tesla's CFO by age 35.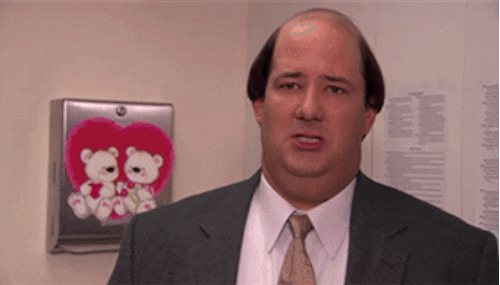 Here's how he did it:
Got a bachelor's degree (Engineering and Economics) and an MBA
Interned with Microsoft as a Financial Analyst and Program Manager
Worked at McKinsey as an Analyst and Consultant
Hired by Tesla as a Senior Analyst (when Tesla was a mid-size $2.5b company)
9 years later checked the Director, VP, and CFO boxes at Tesla (now a $750b company)
Zach spent his early career days learning engineering and working on solar cars.
Parlaying that with software experience, consulting skills, and working with multiple-sized companies gave Zach well-rounded experiences and an idea of what he liked to work on.
Given those experiences, Zach being CFO of Tesla doesn't seem all that random.
This is one example of rotating FP&A (and other department) jobs to find out what you're good at, what you enjoy, and how you can make a living doing that.
Conclusion: FP&A job rotation is now on your radar
You now have a way to pour rocket fuel into your career tank.
It doesn't matter if your career has stalled (which happens to us all).
Or you want to turn on the jets to accelerate your career faster.
FP&A job rotation could help you.
And remember, this approach will be challenging.
Changing jobs, changing companies, and adding responsibilities to an existing role is not easy.
Throwing yourself in those challenging situations can lead to big learning opportunities.
So make career decisions that make sense for your situation.
Be selective, be methodical, and be confident when an opportunity comes your way to try something different.
---
Ready to use FP&A job rotation to help you accelerate your career?
Let us know by emailing us with your experiences and thoughts.
As always, let us know if you have topics you'd like us to cover to help you grow your FP&A career. We read every message.
Now go have fun making an impact on your business and your career!

Cheers,
Drew & Yarty
PS: This post is 100% human-made 💪